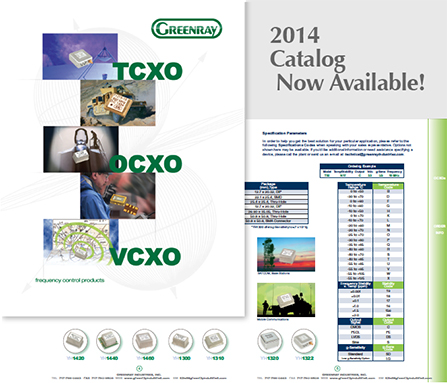 Greenray's new shortform product catalog!
High performance crystal oscillators may not be everyone's cup of tea, but for those in the know this really is a must read. And the beauty is in the details, with the g-Sensitivity, stability v. temp, and low noise specifications that design engineers have been asking for. OCXOs, TCXOs and more – full performance and package specs, manufacturing and market details, and an in-depth look at Greenray Industries.
Get your copy today. Visit www.greenrayindustries.com and follow the link from our home page – supplies really are limited!