If you missed us at the SATELLITE2016 show, you might also have missed our new YH1485 OCXO so, just in case, have a look: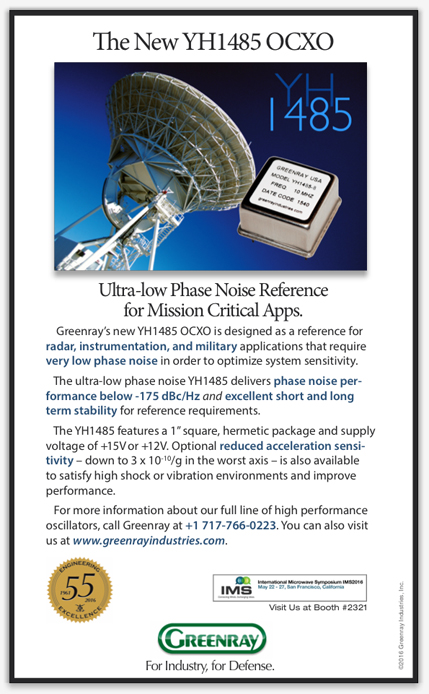 And if you'd like to have a closer look at the YH1485 – or any of our high performance oscillators – you can catch us at IMS2016 in San Francisco. It doesn't get much better than San Francisco in Spring, so look for us at Booth 2321, May 22 – 27, in the city by the bay.
Can't wait until May? Call us today at (717) 766-0223 and speak with the frequency control experts at Greenray to discuss your program specifications and requirements.